about::me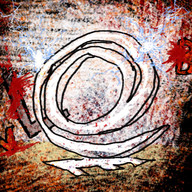 The preferred ways of contacting me are (in order of preference): e-mail, Jabber, and Skype.
My interests include:
programming (x86/ARM asm, C/C++, Python),
emulation, virtualization, procedural content generation,
kernel & general lowlevel hacking,
game development,
good sci-fi: Star Trek, Battlestar Galactica, Black Mirror, Continuum, Doctor Who, Stargate SG-1
webcomics: Penny Arcade, Buttersafe, Hark! A Vagrant
roguelikes: NetHack, Cataclysm: Dark Days Ahead, ToME, Brogue, Dungeon Crawl, etc.
Music I like to listen to:
-----BEGIN GEEK CODE BLOCK-----
Version: 3.1
GCS/E/M/S d--() s: a C++(++++)$ UBLC+++(++++)$ P--- L++++$ E--- W++(+++)$
!N o !K-- w--(+++) !O M++$ V? PS+ PE++ Y+ PGP++(+++) t++ 5? X++ R tv(--)
b+++ DI++ D+(---) G e* h++(+) r y+(--)>+++
------END GEEK CODE BLOCK------